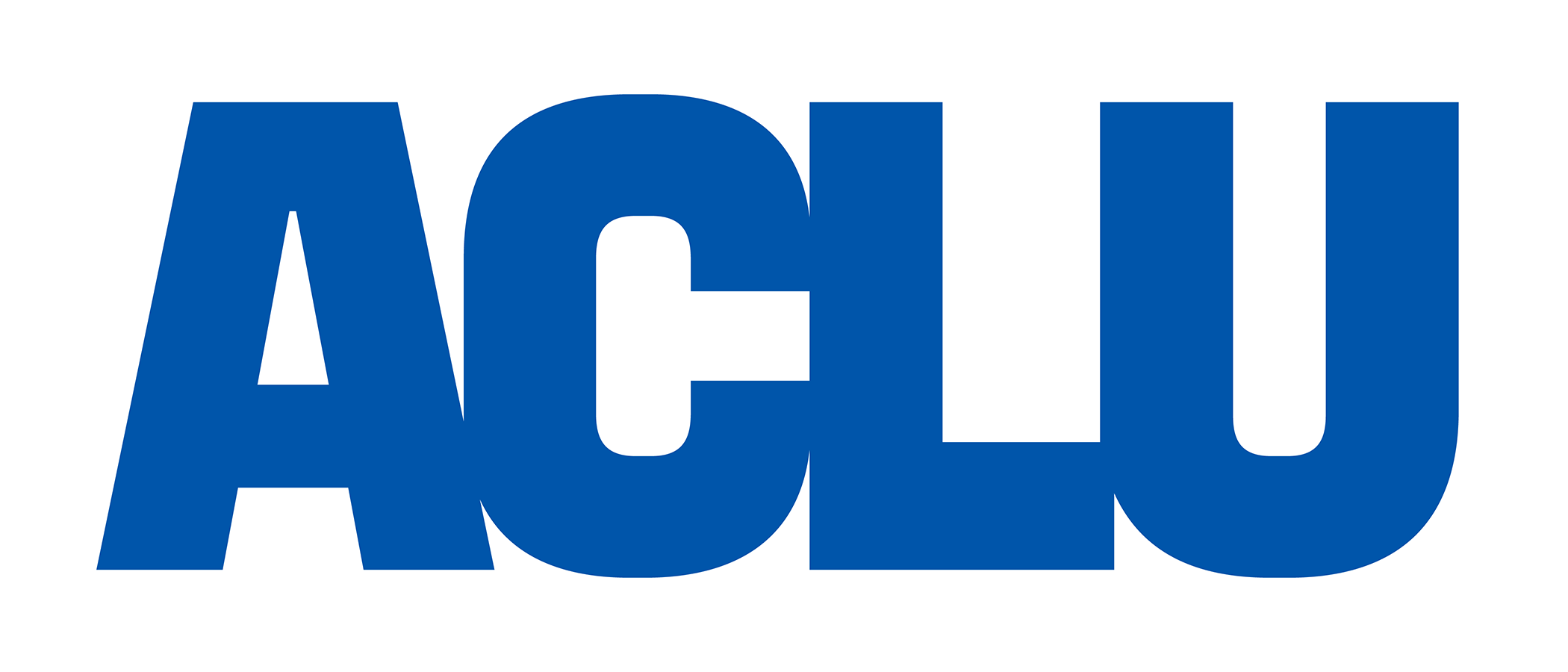 Border Humanity Project
Smart Brevity® count: 6.5 mins...1710 words
The ACLU has a history of focused work protecting the constitutional rights and civil liberties of all people at "the border" – the huge swaths of the United States where immigrants, travelers, and millions of US residents, are most vulnerable. Each of the ACLU's Southwest border affiliates — Arizona, New Mexico, Texas and San Diego & Imperial Counties — have for decades worked to hold federal border authorities accountable, providing Know Your Rights education, documenting government misconduct, filing lawsuits, and advocating for reforms that protect human life and dignity. In recent years, much of this work has been focused on reining in and combatting abuses by U.S. Customs and Border Protection (CBP), the largest – and arguably least accountable – law enforcement agency in the nation. The ACLU has also focused on defending asylum and is actively engaged in pushing the Biden administration to fulfill its unmet promise to rebuild a lawful and more humane system for people seeking protection at the border.  
In 2021, the ACLU launched the Border Humanity Project, an ASNI-facilitated multistate initiative whose goal is to better align the efforts of national ACLU and affiliates and to strengthen our nationwide work, capacity, and mobilization power in support of more humane, equitable, and lawful treatment of migrants and the roughly 15 million people who live and work in border communities. The Border Humanity Project is led by a steering committee comprised of the four southwest border affiliates, ASNI, Communications, National Political Department, and National Legal Department. 
---
San Diego County Votes to Develop Plan for Welcoming Migrant Families with Dignity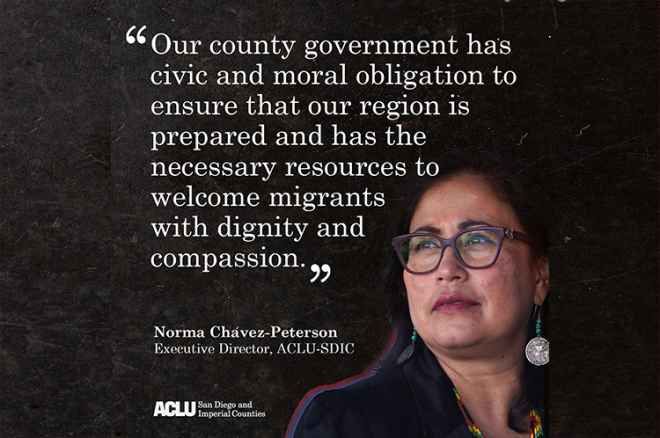 In December 2022, ACLU-SDIC staff and community partners received word that immigration authorities were again abandoning migrant families without resources at transit stations throughout the county. The San Diego Rapid Response Network (SDRRN), founded by the affiliate and partners, successfully countered this Trump-era tactic in 2018, establishing the state's first temporary migrant shelter. The SDRRN Migrant Family Shelter has since helped more than 120,000 people transitioning through the region.  
 
But in December, with this shelter at capacity and unable to receive more people, CBP again left migrant families out in the cold. This disturbing situation, coupled with the anticipated end to Title 42, underscored the urgent need to expand shelter capacity. A small group, including ACLU-SDIC Executive Director Norma Chávez-Peterson, opened discussions with San Diego County Board of Supervisors Chair Nora Vargas, a close ally of the affiliate and recently elected County Board chair, about the need for a comprehensive, long-term migrant shelter preparedness plan, funded by the county in coordination with the state and federal government. The affiliate worked with Vargas' office in drafting language, and with partners to mobilize members in support of the measure.  
The bottom line: The Board's unanimous vote would have been nearly impossible to imagine just a few years ago, before the affiliate and SDRRN built support for welcoming migrants seeking refuge with dignity and respect. ACLU-SDIC will engage in the community input process to develop the comprehensive preparedness plan. 
---
ACLU-TX Report Reveals Negative Impact of Border Patrol on Residents of the Rio Grande Valley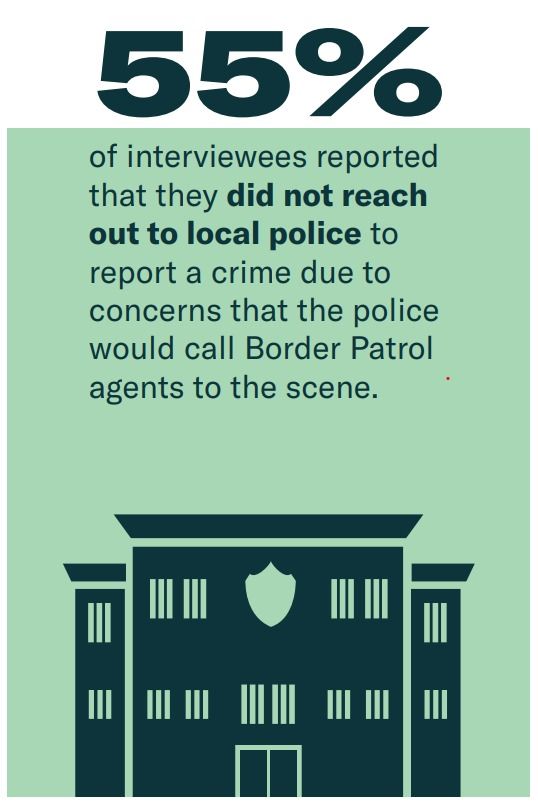 The ACLU of Texas released a report in February detailing the corrosive effect the Border Patrol's presence has on residents in the Rio Grande Valley (RGV). More than 3,000 Border Patrol agents work within the RGV, the greatest number of agents in any sector in Texas and the second largest number in any sector in the nation. The findings are based on 152 interviews with residents from across the region.  
Why it matters: Most residents said the Border Patrol negatively affected their daily lives, and that fear of encountering CBP agents limited their access to essential services, like schools, hospitals, and polling places. More than half of the interviewees reported that they did not report a crime due to concerns that local police would call Border Patrol agents to the scene. The report also found that Border Patrol agents commonly conducted traffic stops without cause, resulting in residents being less likely to drive for fear of unwarranted stops. The report, which is available in English and Spanish, calls on federal, state, and local policymakers to reduce the number of Border Patrol agents in the area and limit their interactions with residents. 
---
Behind the Report: Conversation with ACLU-TX Staffers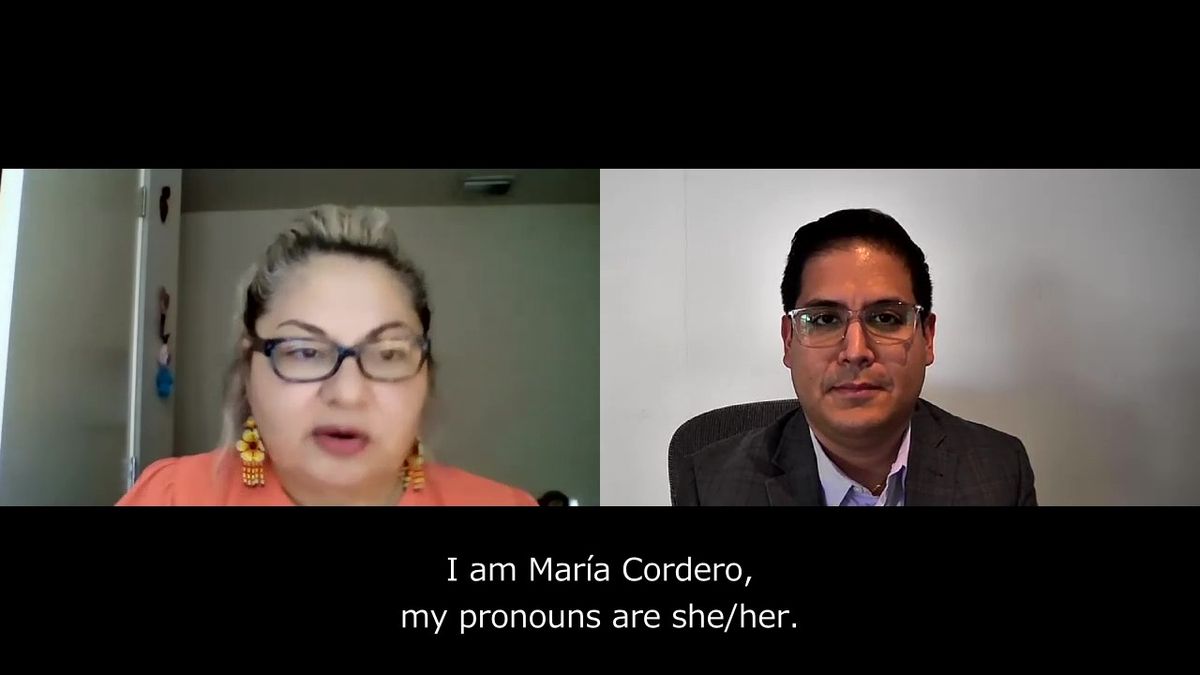 Go deeper: Take a listen to what ACLU of Texas Policy and Advocacy Strategist Maria Cordero and Staff Attorney Bernardo Rafael Cruz have to say about the affiliate's report on the Border Patrol in the Rio Grande Valley.
---
Affiliate Integrated Advocacy Earns a Revised Border Patrol Vehicle Pursuit Policy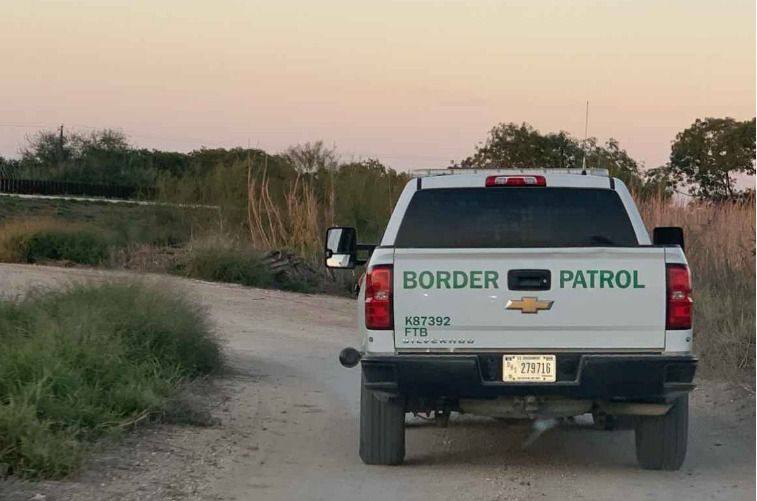 The bottom line: Far too often, Border Patrol has initiated highspeed car chases that result in tragedy, like a pursuit in the southern New Mexican town of Santa Teresa in January that left two people dead and eight injured. For the past several years, the New Mexico and Texas ACLU affiliates have engaged in integrated advocacy pushing for a change in policy, including documenting harms, filing legal actions, and making policy recommendations directly to CBP.  
In January, the agency announced a new vehicle pursuit policy that requires Border Patrol agents to consider the risks for everyone involved, including the people in the vehicle being pursued. The new policy adopts several other ACLU recommendations, including prohibiting agents from ramming the vehicle they are pursuing in an attempt to stop it – an extremely dangerous maneuver. At a time when the border is increasingly militarized and Egbert v. Boule limits paths for Border Patrol accountability, this revised policy is a positive step recognizing the primacy of protecting peoples' lives in border communities. 
---
Challenging the Border Patrol's Disregard for Migrants' Personal Belongings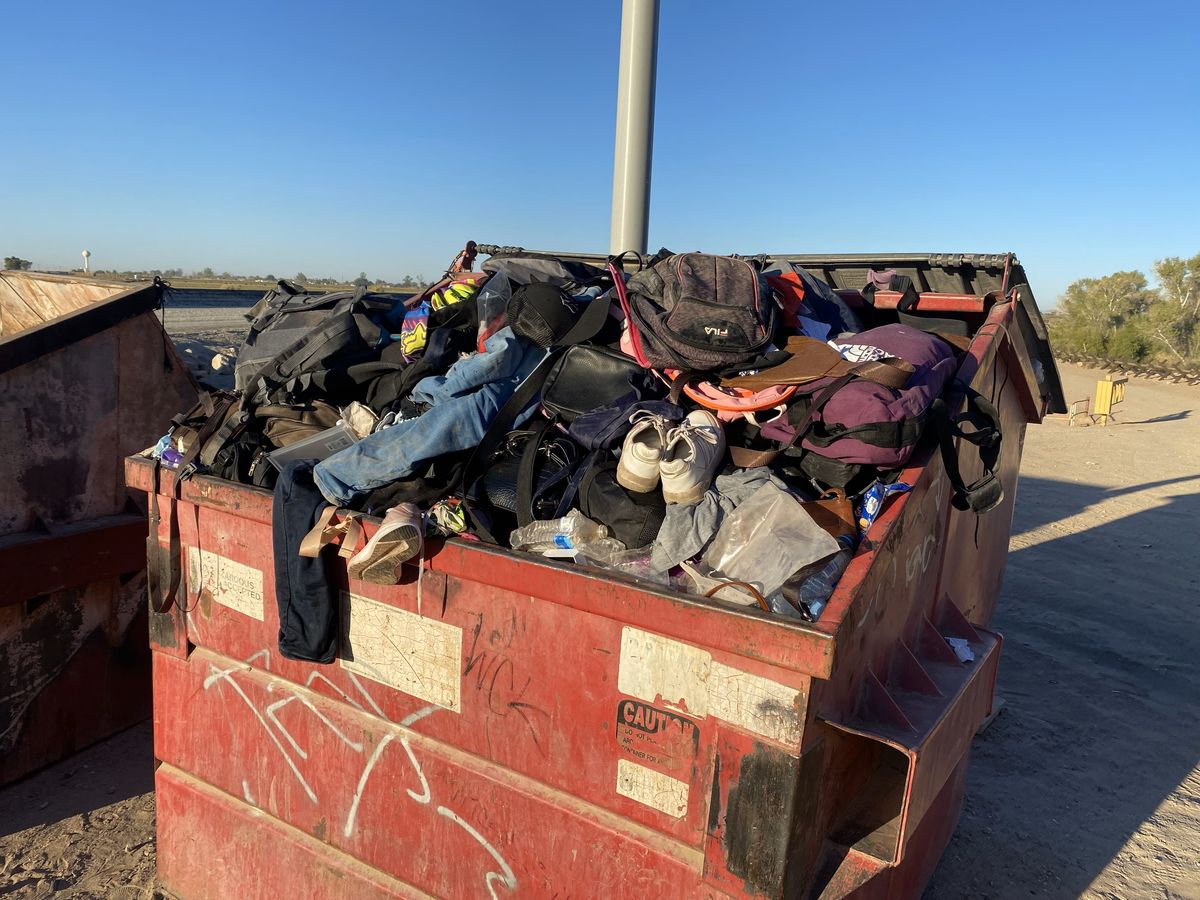 The ACLU of Arizona has been working closely with national staff and partner organizations to challenge Border Patrol's cruel practice of trashing the personal belongings of migrants in their custody. A longstanding problem, this advocacy was reinvigorated in August 2022 when ACLU-AZ sent a letter to the CBP Commissioner denouncing Yuma Border Patrol agents' confiscations of Sikh migrants' turbans. 
 
Citing ACLU-AZ's letter, the Intercept broke the story, and it was echoed by major outlets such as the Washington Post, CNN, and ABC News. CBP leadership responded within days by issuing interim guidance to Border Patrol stations clarifying its policies on the handling of Sikh turbans, leading to an immediate, sharp reduction in documented abuses. The ACLU-AZ, ACLU, the Sikh Coalition, and others have repeatedly pressed CBP on its broader pattern of disrespect for migrants' personal belongings, including medications, identification, legal documentation, money, and phones. In February, ACLU-AZ, ACLU, and coalition partners proposed detailed policy recommendations to CBP leadership and plan to keep the pressure up to end CBP's inhumane confiscation policies once and for all.
---
The Legal Battle to End Title 42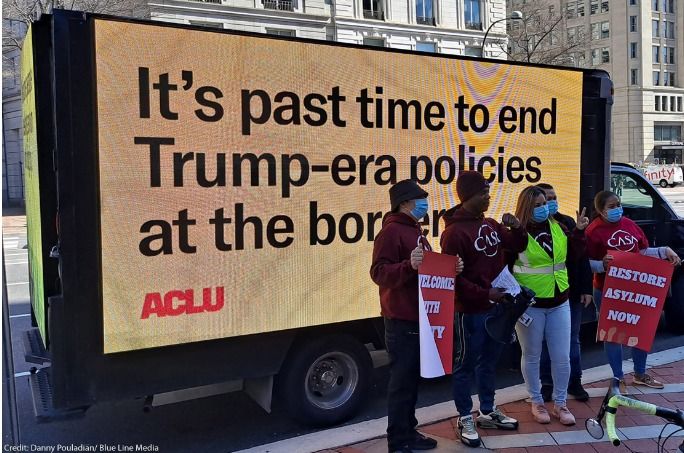 The Immigrants' Rights Project (IRP), Texas and DC affiliates, with partner organizations, have been engaged in litigation for over two years challenging the "Title 42" border policy.
Initiated in March 2020, the policy was supposed to be a temporary COVID measure.

It authorizes border agents to expel noncitizens who enter the U.S. without considering their asylum claims -- even if one is vaccinated, tests negative for COVID, and presents legally at a port of entry.

One court noted that the expulsions (over two million in total) have resulted in a "stomach-churning" pattern "of death, torture, and rape."
In October 2022, a district court nullified Title 42 nationwide in our case Huisha-Huisha v. Mayorkas, finding the policy arbitrary because there were less drastic means of addressing any possible COVID risk. The Biden administration agreed the policy should end, but a group of 19 states sought to keep it alive as a means of keeping the border closed to those seeking asylum. The case was set for oral argument on March 1, but the Supreme Court cancelled the argument in light of the Biden administration's announcement that it will end the COVID emergency declaration, including Title 42, on May 11. Whether that will happen may depend on whether any states bring additional litigation. The ACLU, affiliates, and partners will continue challenging this brutal policy until its complete and final end.
---
Fighting Back Against Biden's Proposed Asylum Ban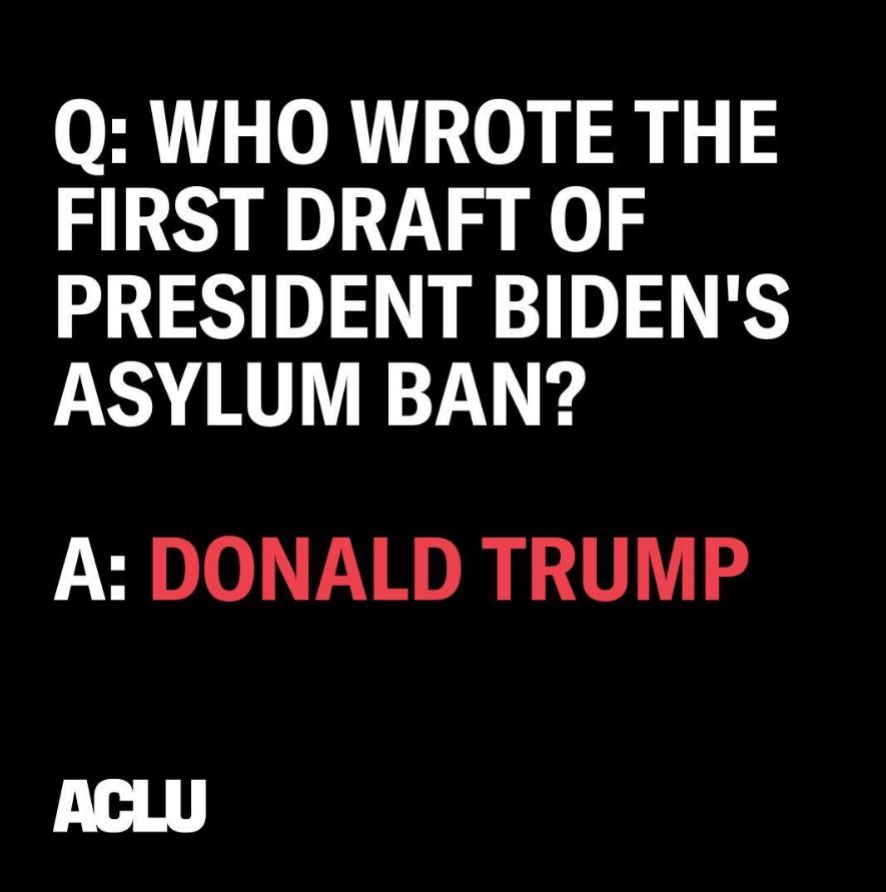 In February, the Biden Administration formally proposed for public comment a rule that would replace Title 42 with a different asylum ban that would apply to all non-Mexican migrants except unaccompanied minors. At its core, the ban reinstates harmful Trump-era policies known as the "transit ban" and "entry ban." This policy unfairly bars asylum for vulnerable migrants by imposing illegal requirements that make seeking asylum nearly impossible. Under this proposal, people would have to apply for and be denied asylum in another country before reaching the U.S. southern border, and only seek asylum at official ports of entry after making an appointment. Heartbreakingly, US policies barring access to asylum played an unmistakable role in the death of 38 people who perished this week in a fire at a Ciudad Juárez detention center. President Biden's proposed asylum ban will further entrench the grave threats borne by people seeking safety at the US border.
ACLU Responds: The ACLU and border affiliates are fighting back through multiple means. We launched a nationwide action encouraging supporters to register their opposition with the White House; worked with partners to develop model organizational comments; assisted Congressional members in developing their comments; and collected comments for the Federal Register from ACLU supporters. Staff spokespeople were quoted in multiple media outlets, and celebrity ambassadors released content pushing back against the policy. On March 16, the ACLU led a rally and march to the White House calling for no asylum ban and decrying reports that the Administration is considering a restart to family immigration detention. Through ACLU's own formal comment and in the press, the Immigrants' Rights Project has also announced its intention to sue to block the asylum ban if implemented as proposed.  
You can watch and share this ACLU instagram video for an overview of the policy.